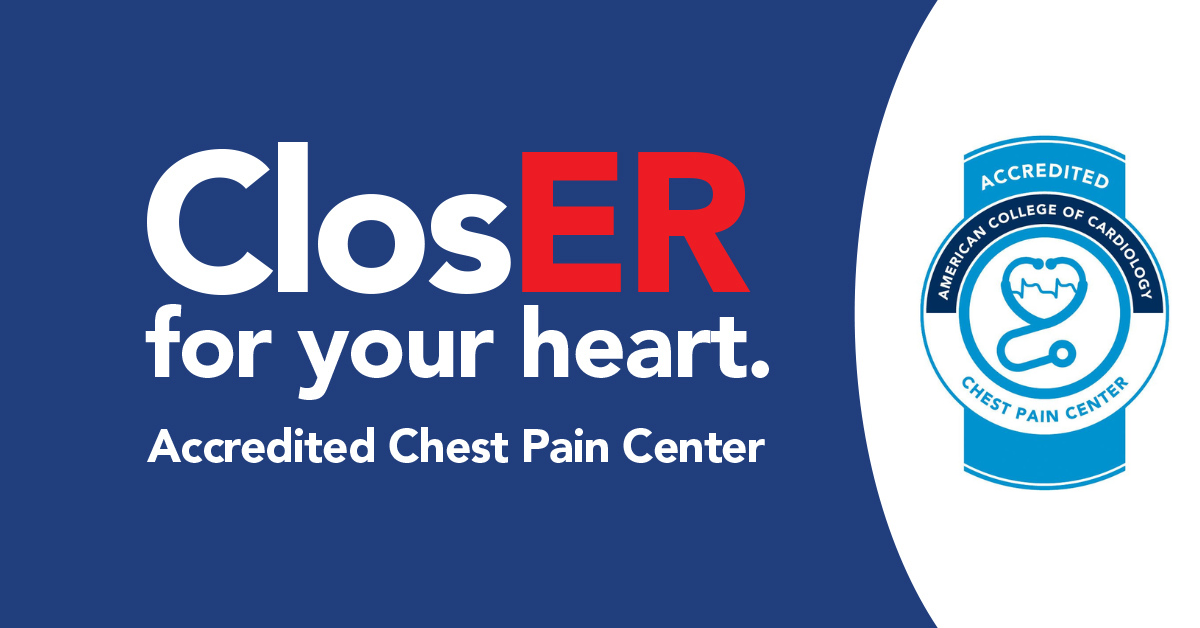 Heart attacks can happen anytime, anyplace—and to anyone. And when they do, every minute matters.
The American College of Cardiology has recognized Jackson Purchase Medical Center for its demonstrated expertise and commitment in treating patients with chest pain. Jackson Purchase Medical Center was awarded Chest Pain Center v7 Accreditation based on rigorous onsite evaluation of our team's ability to evaluate, diagnose and treat patients who may be experiencing a heart attack.
What does it mean to be an accredited chest pain center?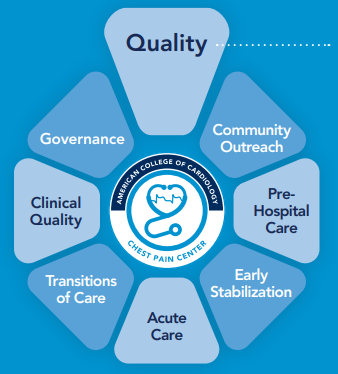 Chest Pain Center-accredited hospitals have achieved a higher level of expertise when dealing with patients who arrive with symptoms of a heart attack. Accreditation signals enhanced processes for the early assessment, diagnosis and treatment of heart attacks and related cardiovascular issues. Hospitals work hard to achieve ACC Chest Pain Center Accreditation. In addition to adopting new processes to improve the quality of healthcare, these hospitals also educate their communities on Early Heart Attack Care (EHAC). Jackson Purchase Medical Center is dedicated to saving lives. We achieved version 7 accreditation in August 2022, signaling a commitment to quality improvement. We know that by sharing the early recognition and response messages beyond our hospital doors, it will help to save more hearts.
According to the Centers for Disease Control & Prevention (CDC), heart disease is the leading cause of death for men and women in the U.S., responsible for one in four deaths. But it doesn't have to be. Through education and early treatment, heart disease can be successfully
treated and, in many cases, even prevented. Everyone can lower their risk of heart disease by knowing the early signs of a heart attack and practicing good preventive habits, including exercising regularly, eating a nutritious diet, avoiding smoking and controlling your blood pressure.
Learn Early Heart Attack Care | Prevent a Heart Attack | Save a Life
If you or someone you know is experiencing symptoms of a heart attack, contact 9-1-1 immediately or proceed to the nearest emergency room or Accredited Chest Pain Center. To contact Emergency Services at Jackson Purchase Medical Center, call 270.251.4242.