If you observe any of the signs below, DO NOT WAIT and DO NOT FALL ASLEEP. Call 911 and seek treatment immediately.
Stroke occurs when a blood vessel that carries oxygen and nutrients to the brain is either blocked by a clot or bursts. The more risk factors you have, the greater your risk of experiencing a stroke. Warning signs of a stroke include:
Sudden numbness or weakness of face, arm or leg, especially on one side of the body
Sudden confusion, trouble speaking or understanding
Sudden trouble seeing in one or both eyes
Sudden trouble walking, dizziness, loss of balance or coordination
Sudden severe headache with no known cause
Double vision
Drowsiness
Nausea or vomiting
F.A.S.T.
F.A.S.T. is an easy way to remember the sudden signs of stroke. If you spot the signs, call 911 for help right away. F.A.S.T. is: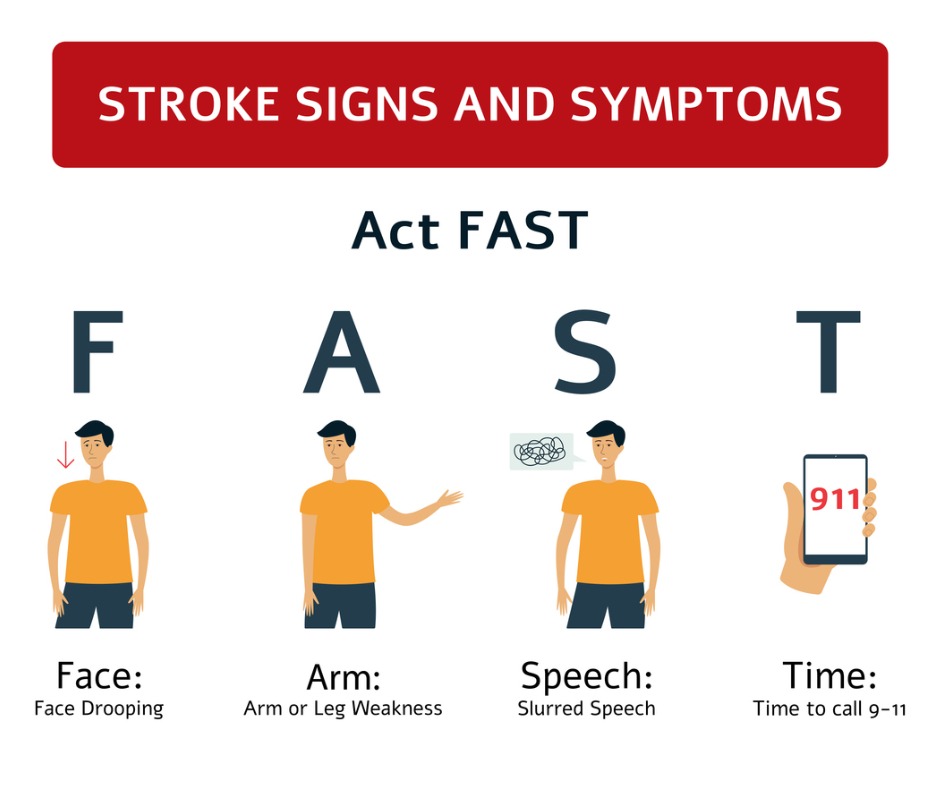 Face Drooping - Does one side of the face droop, or is it numb? Ask the person to smile. Is the person's smile uneven?
Arm Weakness - Is one arm weak or numb? Ask the person to raise both arms. Does one arm drift downward?
Speech Difficulty - Is speech slurred? Is the person unable to speak or hard to understand? Ask the person to repeat a simple sentence. Is the sentence repeated correctly?
Time to call 911 - If someone shows any of these symptoms—even if the symptoms go away—call 9-1-1 and get the person to the hospital immediately. Check the time, so you will know when the first symptoms appeared.
Stroke Center Certification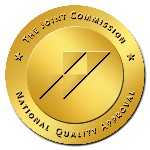 Advanced Certified Primary Stroke Center certification is awarded only to hospitals that meet standards set by the Joint Commission for being a leader in the identification, intervention and treatment of stroke care for patients. Certified primary stroke centers consistently set a higher standard of care for stroke patients, as their program has demonstrated that it meets critical elements of performance to achieve long-term success in improving outcomes for stroke patients. To our hospital team, achieving Primary Stroke Center certification is an important accomplishment. To our community, it is assurance that the resources and quality care for stroke treatment will be ready and waiting when needed.
Jackson Purchase Medical Center is an ACC Accredited Chest Pain Center. To contact Emergency Services at Jackson Purchase Medical Center, call 270.251.4242.