Lifepoint Health contributes $325,000 to various community projects one year after tornado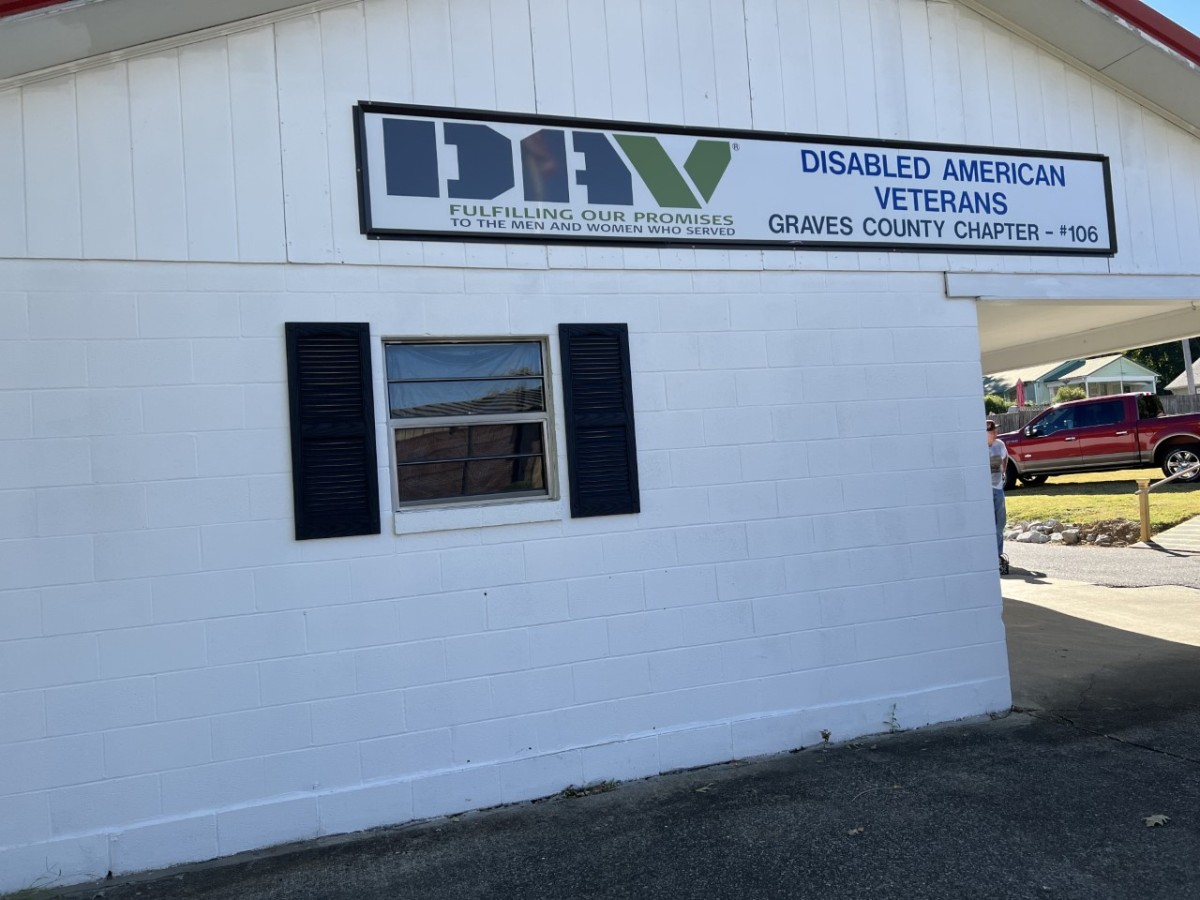 Healthcare company targets community and residential rebuild efforts as part of its $1M pledge to support tornado recovery in Mayfield, KY
Lifepoint Health, a leading healthcare company dedicated to making communities healthier®, announced today that it will donate $325,000 to various community
organizations leading rebuild efforts in Mayfield, Kentucky as part of its $1 million pledge to the community following last year's tornado. This contribution provides $25,000 to the Graves County Chapter of the Disabled American Veterans (DAV); $150,000 to the Mayfield Graves Long-Term Recovery Group (LTRG); and, $150,000 to the City of Mayfield. Lifepoint owns and operates Jackson Purchase Medical Center (JPMC) in Mayfield, a 107-bed facility and the sole provider of acute care services in Graves County.
Lifepoint's donation of $25,000 to Chapter #106 of the DAV will assist with building renovations to accommodate civic organizations whose meeting locations were destroyed during the tornado and the DAV in its mission of providing "a lifetime of support for veterans of all generations and their families." The DAV building has been serving as a temporary location for Post 26 of the American Legion after its historic building located in downtown Mayfield was deemed too damaged to save and subsequently torn down in August. Post 26 provides critical assistance for veterans through veteran support groups and support and communications for veterans in need, including those with new medical concerns
following discharge.
"The past year has been very stressful for everyone affected by the tornado that passed through our town. Many veterans had storm damage and food losses. It was difficult having fundraisers in a town with so many losses," said Ron Reavis, commander of the DAV Chapter #106, which is funded solely by donations and fundraising. "About three months ago I reached out to Dave Anderson, JPMC chief executive officer, and he put me in contact with Lifepoint's Community Impact Director. I want the community to know who we are and what we do, and the hospital and Lifepoint have helped make this more of a reality than a dream for me."
The DAV has begun making improvements to their building and has plans for additional projects including sealing and painting the roof, painting the exterior of the building, and landscaping. The building is also serving as a meeting location for Boy and Cub Scouts troops, which were displaced by the tornado.
Subsequent donations happening this month include $150,000 to the LTRG—$25,000 of which will be distributed to individuals in the community with unmet medical needs, such as the need for home medical devices or wheelchair accessible ramps destroyed or lost in the storm. The remaining $125,000 will help fund the LTRG's Home for the Holidays initiative to put 25 families in 25 homes by December 25, 2022. This initiative supports the nearly 70 percent of tornado survivors in housing rentals at the time of the storm. The funding will assist the LTRG in purchasing and renovating vacant homes throughout Graves County to lease to displaced renters. The renovations will include resiliency
measures like hurricane clips and foundation straps, high-impact windows and doors, storm shelters, and more. Survivors will be given the option to purchase the home at LTRG's cost after one year. More information about the program, including how to apply or donate, can be found at recovermayfieldgraves.com/home-for-the-holidays.
"Our community's recovery would not happen without our local organizations and their leaders stepping up to join hands together in meeting huge needs," said Al Chandler, LTRG chair. "Partnering with Lifepoint and great JPMC staff to help fill gaps in our families' medical needs is an absolute strength to our Long-Term Recovery Group. Plus, as we are ramping up to help provide homes to many renters through Home for the Holidays, this very generous donation will help at least three families immediately. We are very honored to serve our community alongside this amazing group of medical professionals."
A donation of $150,000 will assist the city in its rebuilding efforts of Dunbar Park, also destroyed in the storm. The renovations will include new playground equipment and landscaping, among other improvements. The donation will also help fund lighting enhancements at Kess Creek Park. While not impacted by the tornado directly, the park is in need of improved safety features, which will help promote fitness and mental wellbeing among community members—a goal of Mayfield Rebuilds' Health and Wellness Committee.
"We have been working diligently to find impactful and meaningful ways to deploy funds to support the rebuilding efforts in and around Mayfield," shared Dave Anderson, JPMC CEO and co-chair of the Health and Wellness Committee. "After thoughtful consideration, we are excited to announce these new donations targeting restoring shelter for families directly impacted by the tornado, helping sustain crucial veteran chapters and civic clubs, as well as promoting physical, social, and emotional health and wellness."
This recent allocation of funds follows Lifepoint's previous contributions including the original $100,000 donation to the LTRG for their building acquisition and $100,000 provided in support of Feeding America, Kentucky's Heartland and its partner agencies: the Mayfield-Graves County Needline and Food Pantry and the Purchase Area Development District (PADD) Food Bank. With the new donations, Lifepoint has now allocated $525,000 of its $1 million pledge.
The deployment of this funding will be allocated through the Lifepoint Disaster Response Fund, which was created as a mechanism for the company and its employees to help communities respond to disasters as they work to recover and rebuild.
Read All Posts