Dr. Marty Odom Joins Jackson Purchase Medical Center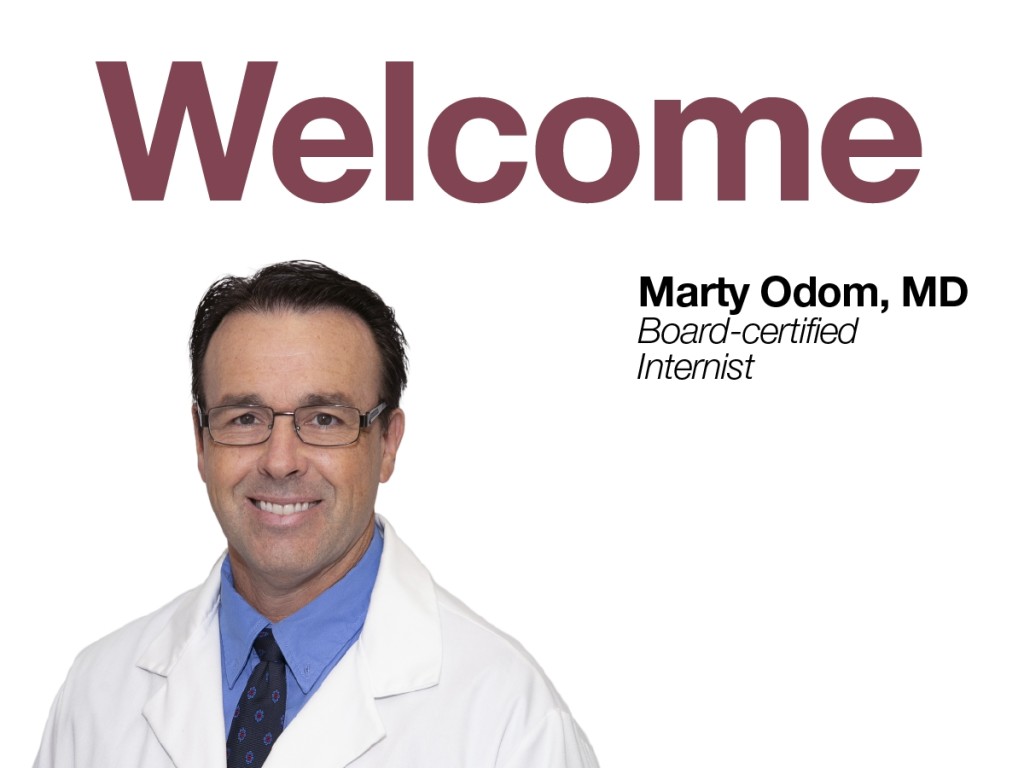 Jackson Purchase Medical Center (JPMC) today announced that Dr. Marty Odom, board-certified internist, has joined its staff and will be offering primary care services to patients in Mayfield and the surrounding region. Dr. Odom, a Mayfield native, joins JPMC after nearly 20 years practicing medicine in Tampa, Florida.
"We are beyond thrilled to have Dr. Odom, his wife Caitlin and their children in the Mayfield/Graves County community," said Dave Anderson, CEO of JPMC. "More specifically, we're excited to have Dr. Odom leading the team at the Convenient Care Clinic, where many patients of retired physicians Dr. Dale Jones and Drs. Wayne and Patricia Williams continue to receive medical care. The addition of Dr. Odom to this practice ensures stability and continues the legacy of the great care provided by these long-term, highly respected physicians in Mayfield." Dr. Odom specializes in primary and preventive care, minor procedures, annual physicals, immunizations and vaccinations, acute illnesses, and the management of chronic illnesses, including but not limited to diabetes, hypertension, nutrition, GERD, dermatology, depression, and anxiety.
Dr. Odom earned his medical degree from the University of Kentucky College of Medicine in Lexington and completed both an internal medicine internship and residency at the University of South Florida in Tampa, where he served as chief resident. After completing his professional training, Dr. Odom worked as a hospitalist in the Tampa area before opening his own internal medicine practice. Since 2012, Dr. Odom has worked for the Florida Medical Clinic, a large multispecialty group practice.
Dr. Odom will begin seeing patients later this week at the Jackson Purchase Primary Care – Convenient Care Clinic, located on the second floor of the Jackson Purchase Medical Office Building. For more information or to schedule an appointment, please call 270.251.4545.
Read All Posts