Dr. Sheena Dover Joins Jackson Purchase Medical Center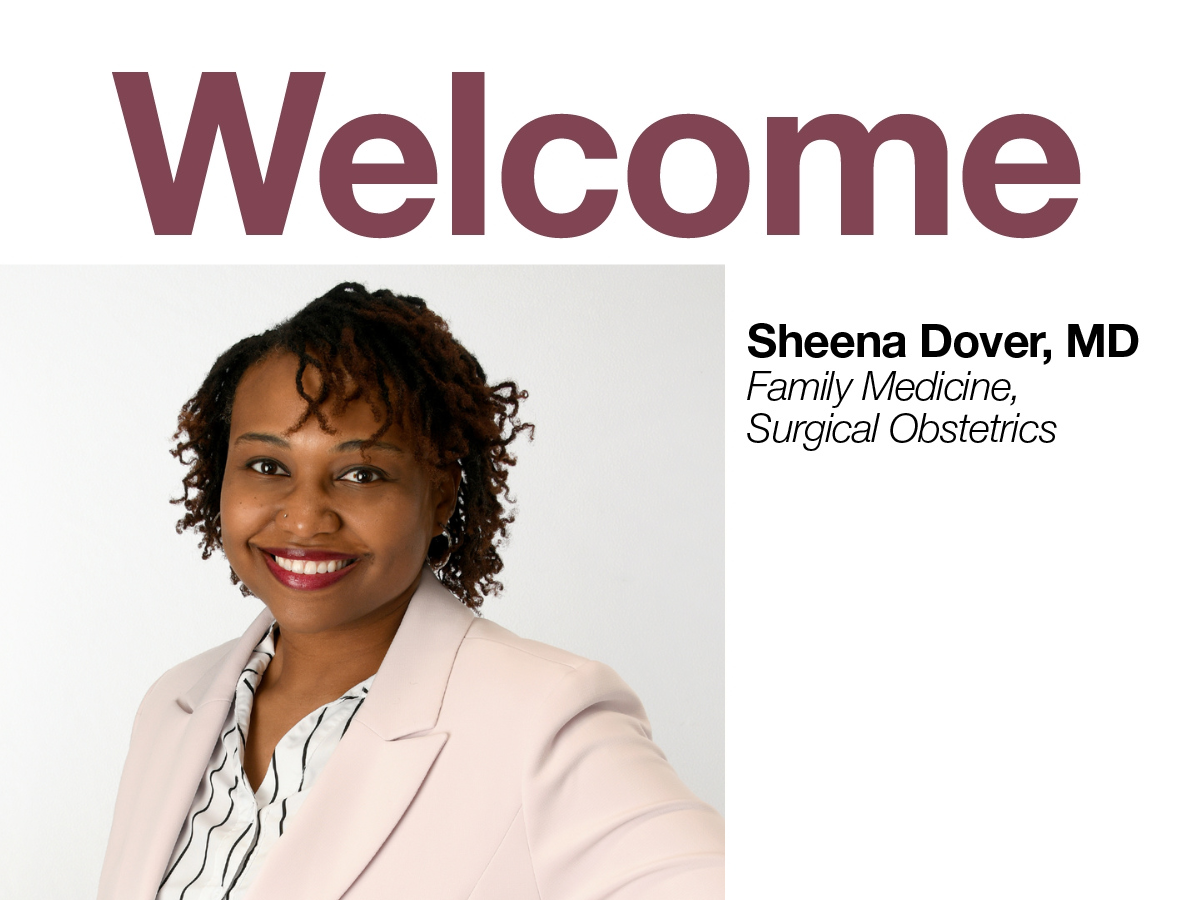 Jackson Purchase Medical Center (JPMC) today announced that Dr. Sheena Dover, board-certified family physician and surgical obstetrician, has joined its staff and will be offering primary care and surgical obstetric services to patients in Mayfield and the surrounding region. Dr. Dover joins JPMC after two years practicing in Memphis, Tennessee.
"When patients come to the clinic, I hope to provide a space where they feel valued and listened to while receiving their care," said Dr. Dover. "I will provide compassionate care across a range of conditions and hope to build long-term relationships in the process."
Dr. Dover earned her medical degree from Southern Illinois University School of Medicine in Springfield before completing a residency at the University of Illinois College of Medicine in Peoria. She also completed a family medicine surgical obstetrics fellowship training program at La Clinica Camellia in Memphis. Dr. Dover holds a bachelor's degree from Southern Illinois University and an associate's degree from Shawnee Community College. Her specialties include obstetrical care and family medicine including high-risk pregnancies, general outpatient gynecological care, contraceptive counseling, postpartum care, point of care ultrasound, vaginal and cesarean deliveries, preventive health, immunizations, physicals, the management of chronic and acute illnesses, and the treatment of minor conditions and injuries.
Dr. Dover has begun seeing patients at Jackson Purchase Primary Care – Women's Health, located in suite 120 of the Jackson Purchase Medical Pavilion at 1111 Medical Center Circle in Mayfield. Appointments may be made by calling 270.251.4543.
Read All Posts