Jackson Purchase Medical Center to Hold Pelvic Floor Therapy Seminar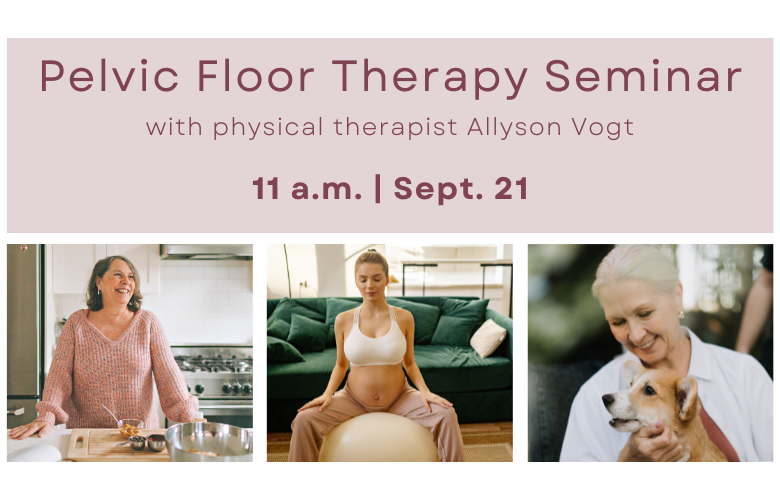 Jackson Purchase Medical Center (JPMC) will offer a free pelvic floor therapy seminar to the public at 11 a.m., Sept. 21.
Allyson Vogt, PT, will lead the seminar, located in the hospital's Community Conference Room, to inform women about pelvic floor therapy and some common misconceptions regarding the treatment. Whether pregnant, post-partum or post-menopausal, many women may benefit from this treatment. The pelvic floor muscles—located at the base of the pelvis—as well as the diaphragm, abdominal and hip muscles can be assessed for specific problems that can be addressed with a noninvasive, customized treatment plan at Jackson Purchase Physical Therapy. During the seminar, Vogt will answer any questions and explain how she may be able to assist with exercise, diet and lifestyle changes to solve small or large bladder leakage or pelvic pain concerns.
"I hope to educate women with bladder incontinence, pelvic pain or other pelvic floor issues on what pelvic floor therapy can do for them. I want to help them know what to expect with treatment and guide them through the process of getting a referral to our clinic," said Vogt. "I hope to ease any fears or anxiety they might have about seeking help for their particular problem."
Bladder incontinence and pelvic pain are common problems many women suffer from but may be embarrassed to share with their medical provider or are unaware of treatment options for. Symptoms can be a result of childbirth, pregnancy, menopause, hysterectomies, surgery, medication, injuries, aging or other causes. Although these symptoms are common, they are not normal and can be treated conservatively with pelvic floor physical therapy.
Vogt holds a Bachelor of Science in physical therapy from St. Louis University and a Master of Health Science with an emphasis in manual therapy from the University of Indianapolis. She has 38 years of physical therapy experience and has been practicing at Jackson Purchase Medical Center for the last 19. Vogt began offering pelvic floor therapy in 2021.
While the event is free to the public, registration is encouraged. To register or for more information, visit JacksonPurchase.com/pelvic-health. A provider's referral is required for pelvic floor therapy. To schedule an appointment with Vogt, call 270.251.4121 or to find a provider, visit our Find a Doctor tab.
Read All Posts