JPMC-Born Babies Come Together 21 Years Later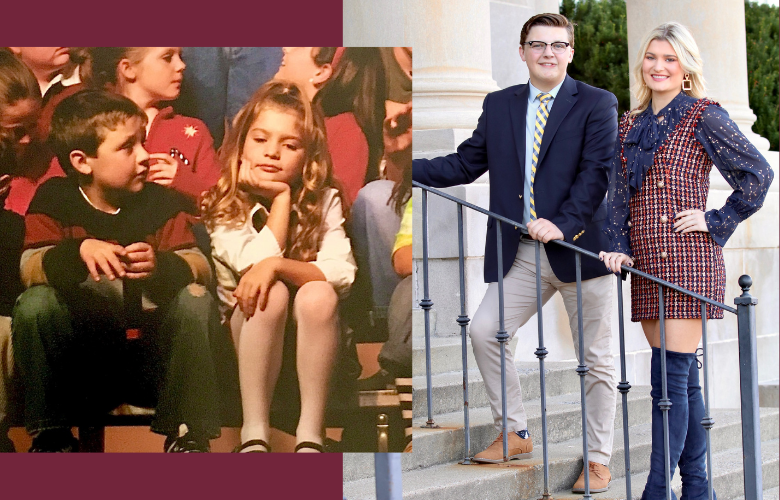 Mollie Beck and Ian Puckett, candidates for Murray State University's homecoming queen and king, have deep roots at Jackson Purchase Medical Center. The seniors will appear as running mates during the school's homecoming football game against Austin Peay University this Saturday.
Mollie, an elementary education major, is the daughter of Michael Beck, a registered nurse in the JPMC Emergency Department for 36 years, and Holly Beck, a medical technologist in the lab for 26 years. Mollie is also the granddaughter of the late Donna Beck, the former director of Transport, and the niece of Tiffany Beck, a CNA in MedSurg. After graduating, Mollie hopes to begin teaching in her hometown next fall.
Ian, a history major, is the son of Chad Puckett, a respiratory therapist for more than 25 years, and Wendy Puckett, an ultrasound technologist for Jackson Purchase Primary Care Women's Health since 1999. Ian is also the grandson of Glenda Peterson, who worked in the Medical Office Building for many years before retiring, and the late Alvin "Pete" Peterson, the former director of Radiology. Ian has plans to attend graduate school in the near future.
Both Mollie and Ian were delivered at Jackson Purchase Medical Center by Dr. Jonathan Wynstra and Kandi Motheral, LPN, who is now retired. Now, 21 years later, Mollie and Ian have come back together to make Mayfield proud during the MSU Homecoming Coronation ceremony Oct. 23.
Read All Posts